Lots to love about exercise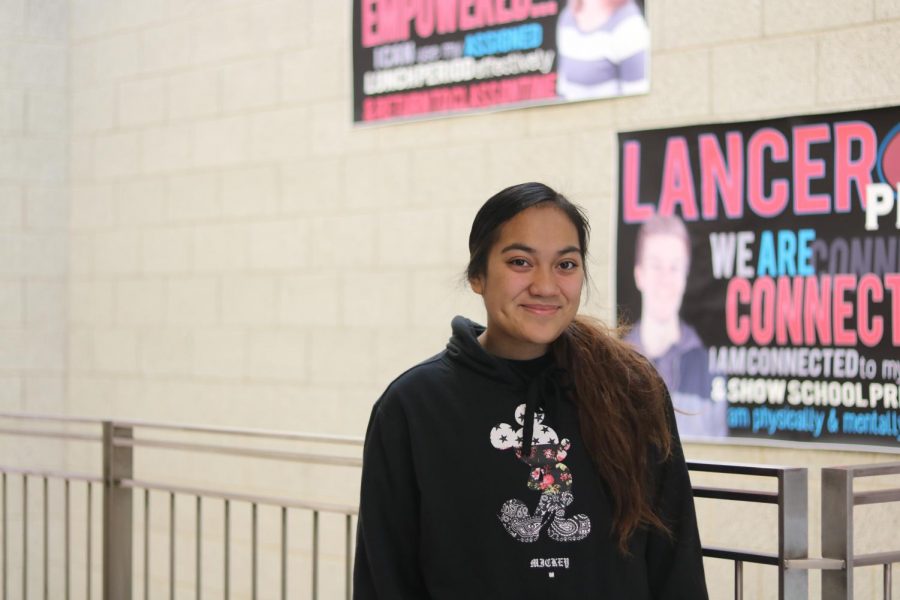 Alexis McArthur, Reporter
February 14, 2019
FOR SOME people fitness is an escape and can help them relieve stress. Exercise and other physical activities produce endorphins which are chemicals in the brain that act as natural painkillers. Endorphins also improve the ability to sleep, which in turn reduces stress. All these benefits of physical activity make a lot of people fall in love with fitness.
High school is very stressful but thankfully there are a lot of opportunities to take part in physical activity. "I love fitness, because after a good workout, I feel really good about myself, and it makes me feel more confident," Julian Paredes (12) said. Parades added that music also helps him feel more motivated to work out and when he feels like he needs to get his mind off something he turns to fitness. "I like lifting more than cardio, but I play basketball so it requires a lot of cardio,"
"Exercise has helped me overcome a lot of things in my life like breakups and hard times," Linda Tran (12) said.  Tran also said that if she wasn't into fitness and sports, she wouldn't be in as good of shape as she is now. Tran has been a cheerleader for four years—both in high school and outside in competitive cheer. "Fitness in general has been a huge stress reliever for me, because it's something I think I'm good at,"
In a recent poll done by the ADAA (Anxiety and Depression Association of America), seven out of ten adults experience stress daily. The poll was to see how they manage their stress, and it found that 14 percent of adults listen to music and another 14 percent exercise. Being that exercise and music go hand in hand that's nearly 30 percent of people surveyed that say they exercise to relieve stress.
Alyssa Martinez (11) said that she likes fitness a lot and she encourages all her friends to be more active. "I play softball and soccer, and when I exercise it makes me happy," Martinez said. She also said that exercise is the main way she relieves stress. "After an intense workout, I feel really tired and sore, but it makes me feel so good about myself that I feel motivated to do more," Martinez added that a lot of her friends have started doing sports and exercise because she recommended it to them.
"When I'm having a bad day, I like to go running because it helps get my mind off of things and clear my head," Bryana Tavai (12) said. Tavai has been playing volleyball since she was five years old, for fun and also competitively. Her experience with sports is how she knows that exercise is her main stress reliever. "Fitness has always been a big part of my life and there are so many benefits to it as well," Tavai said. She also said that she loves fitness because it helps with her physical appearance and it always puts her in a good mood when she wasn't already.