Kara Givens, Reporter
January 7, 2020
PEOPLE of the Pacific, or POP, is a class here at Granger High School that is focused on teaching Lancers about the Pacific Islander culture and sharing it with others. On December 12, 2019, POP went to the Hartland Partnership...
Wrestlers have high hopes for season
December 11, 2019
WRESTLING is one of the oldest forms of combat, dating back over 15,000 years. Wrestling was even shown...
Swim team is more than a playful class
December 11, 2019
SWIMMING became a sport in 1896, and in the olympics they competed in the 100 meter and 150 meter freestyle....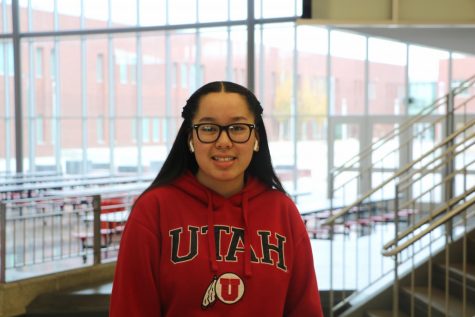 December 11, 2019
THERE is no doubt that this year's girls basketball team will be an excellent team. Although tryouts...
Loading ...
Recent Sports Scores
Saturday, January 11

Drill

GHS 4th place in HipHop

Wednesday, January 8

Wrestling Varsity

GHS 53 - Taylorsville 23

Friday, January 3

Basketball Boys Soph

GHS 48 - Farmington 90

Friday, December 13

Basketball Girls Varsity

GHS 38 - Highland 61

Friday, December 13

Basketball Boys Varsity

GHS 48 - West 52