In its second season on CW, All American continue to thrill fans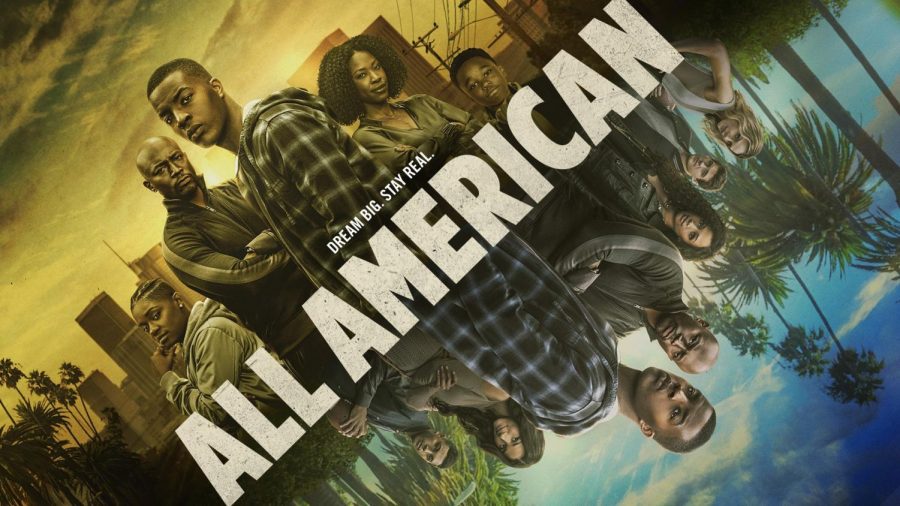 Naomy Romero, Reporter
December 11, 2019
ALL AMERICAN is a popular show from The CW and is now streaming on Netflix. It opens up in Crenshaw High School. Spencer is Crenshaw's best wide receiver, and makes a touchdown during the football game. Right after he makes a touchdown, everyone cheers and then gunshots are fired which causes everyone to run. After the game, a man named James Baker comes up to Spencer offers him to play for him at Beverly Hills.  However, Spencer declined his offer. The next day, Spencer comes home after school only to find James Baker in his living room talking to his mom about the offer. Grace, Spencer's mom, tells him this is an extremely good opportunity for him and convinces Spencer to take it. 
Coach Baker is the head coach at Beverly Hills High and he has convinced Spencer to play for him. However, the team at Beverly Hills is not accepting towards Spencer. They begin to do whatever they can to get him off the team. I ended up feeling bad for Spencer, because it was a big decision for him to make to switch schools. Going to a new school and a team full of kids who don't like him doesn't make things easy for him. Spencer tries his best to ignore it all and focus on what he came to do: play football. 
As I previously said, the team is doing whatever they can to get Spencer off. Jordan, who is the coach's son, and his best friend Asher, tell on Spencer because he lives in Crenshaw but comes to a school in Beverly Hills. They do this because he is out of the school boundaries. That's when Spencer decided it was best for him to move in with Coach Baker and his family. After that, Jordan gives up on trying to get Spencer off the team. 
Throughout the show, there's a big secret Coach Baker and Spencer's mom, Grace, hides from everyone. Jordan starts to get suspicious and suspects his did is Spencer's dad too. Spencer's dad walked out on him and his family when he was younger. Coach Baker tries to desperately help Spencer, someone he didn't even know, and even moves him into his home. Jordan's sister, Olivia, starts to grow feelings for Spencer, but Jordan tries to stop her and tells her Spencer might be their brother. Jordan and Olivia eventually team up ask coach about it and he confirms it's not true, Spencer is not his son. 
Spencer finally feels included in the team, but he still feels like an outcast in school but he doesn't let it bother him. Layla, who is Asher's girlfriend, helps him feel a little more welcomed. Spencer helps bring the team to many victories at football games and helps make it to playoffs. Spencer starts to become less focused while he competes in football because of his friends back in Crenshaw. For example, his friend Coop gets involved with bad people like Shawn, and this upsets Spencer.
Coop tries to help out Shawn and his daughter. When Shawn finally decides to change his ways, they shot and killed him. It was an extremely emotional part for all viewers to watch. What was even more sad was when Spencer's real dad came back, Spencer didn't accept him at first but he slowly began to let him in. Spencer played against his old team Crenshaw in finals, and after a good talk with his dad Spencer went out on the field and won the state championship game for Beverly Hills. I highly recommend this show.  Some movies I believe you should watch if you enjoyed this series are The Blind Side and We Are Marshall.