Low-key Key Club serves community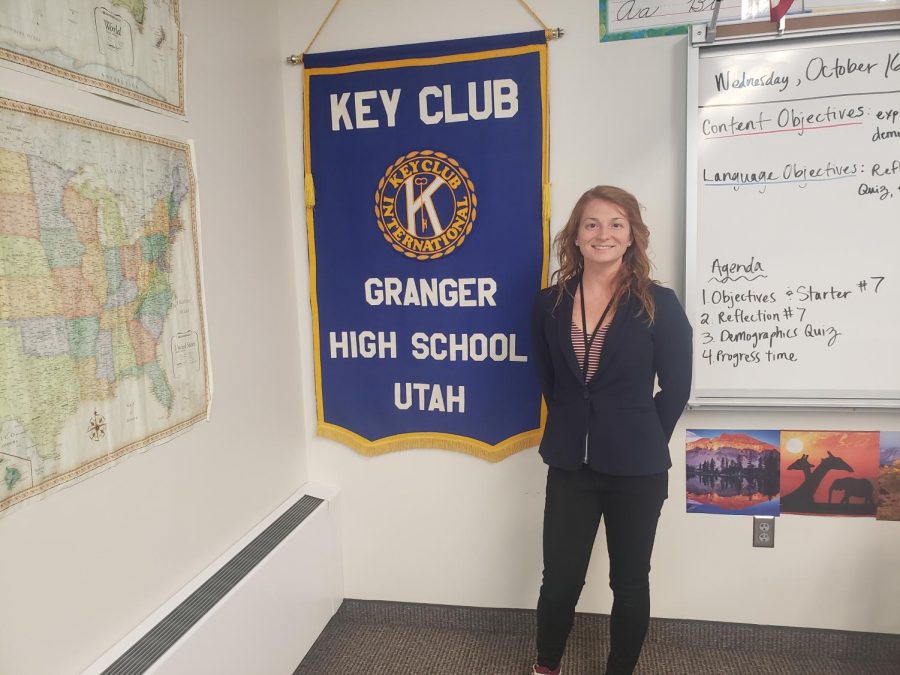 Enrique Tavares, Reporter
November 14, 2019
MANY STUDENTS may have never heard of the Key Club here at Granger. The club has slithered its way through the school year unheard of by many of our students. Though relatively unknown, Key Club does some noteworthy things.
The Key Club is a club with the sole purpose of doing community service and raising funds for good causes. They strive to be united and build a good sense of community. They volunteer at events and help out with anything that requires their attention.
The Key Club works to make the community a more positive place. They are really helpful individuals, but often don't get the recognition they deserve. The Key Club is run by Mrs. Holtz. "We volunteer at schools such as Granger elementary," Mrs. Holtz said. They tutor the kids who struggle and need help. They help students out in subjects like math and reading.
Mrs. Holtz loves service learning and what students can gain from it. "I love service and the learning that comes with it," Holtz said. Mrs.Holtz enjoys building connections in the community and helping people in need. She believes it is our responsibility to help those in need. 
Key Club is about being united and having our community's best interest at mind. Christian Ramirez (11) is a Key Club member. "I love Key Club and recommend it to anyone, it's fun helping others out," Ramirez said. 
When volunteering, making the right match can help a person find new friends, connect to the community, learn new skills, and even advance in their career someday. There are about 30 students in the Key Club. That's a whole classroom of students working to help our fellow community do impactful things. "Thirty is a good amount, but we could always use more faces to have a bigger impact," Holtz said. 
"Anyone can join the Key Club. It doesn't matter who you are or what you look like. If you have an ambition to strive or to help,  come join the Key Club," Holtz said. 
The club can teach you many things. Just helping out one person could make a large difference or make someone feel better about themselves. "People should join to help give back to the community that's helped you, and understand your role in our society," Holtz said.
"If you do have an interest in Key Club you can find me in H203," Holtz said. The club meets every Monday from 2:30 to 3:30. The club is friendly and will invite anyone with open arms. Alex Gonzalez is another student in the club. "We are always welcoming new faces and focusing to make Key Club better," Gonzalez said.
Key Club members volunteer on a regular basis. They usually go to elementary schools to leave a positive impact on the future generation. They also do projects every month to evaluate and talk about what they have learned or gained. Some service projects the Key Club has done is plant trees and tutor elementary school students.
The service is fun for all the members. They enjoy planting trees, reading to students, and helping out. Even if students choose not to join Key Club, they can always consider doing service of their own, even the smallest things make a difference.