Players provide insight into football team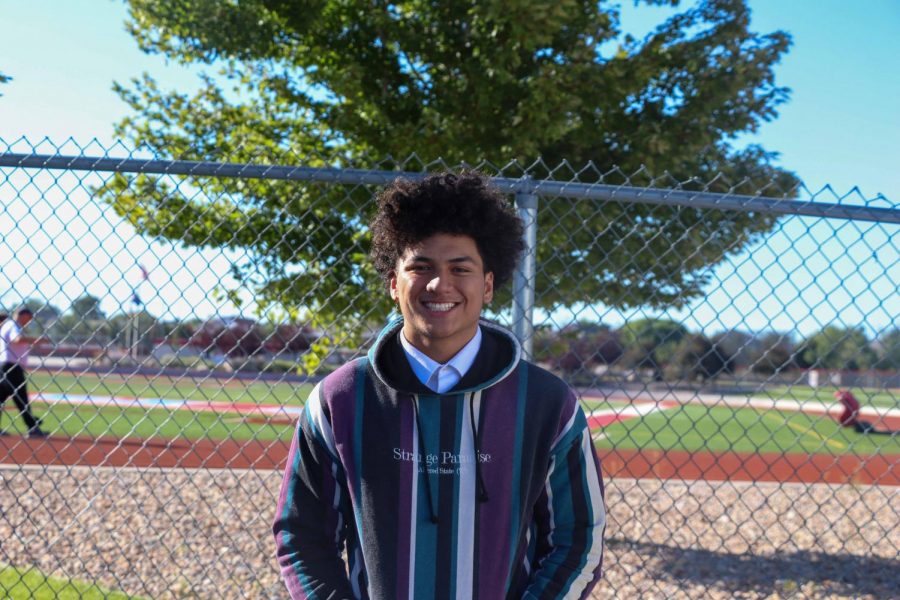 Jenny Jimenez, Reporter
October 8, 2019
GRANGER High School has a beautiful football team. Every year they begin playing in August for their season and play ten games. I wanted to interview two of the players and get some insight on what it is like to be a football player. 
Landon Bates (11) is on Granger High School football team. Being on the team is about more than just winning. He enjoys making new friendships and meeting new people. Most of all, he loves playing with his brothers. The most fun thing about being on the team is spending time with his team.
The football team practices every day in the morning from 5:30 until school starts and then for two hours after school. It is never exhausting when it has a purpose. They practice everyday except for Fridays because that is game day. 
To be on the football team, or any high school sport, you need to have good grades and a high CPA. To be on the team, players must have at least a 3.0 GPA. Playing on the team motivates Bates to keep good grades as well.  
"My team already knows what to do," Bates said. Losing a game affects the school because the students may have doubts about the team. Losing affects the team in a good way by making them more hungry for a win. In short, failure can lead to motivation. "Trust the process," said Bates. 
On Friday, September 13, the Lancers played against Hunter High. Bates had a lot of hope going into the game that they were going to win. Bates said it was the most exciting game of the season.
Advice that he has for incoming players is "just don't give up." That means a lot in the life of an athlete. Bates said he wished that him and his team had met their head coach years earlier instead of this year. They're still getting used to him. Some players are not adjusted yet to their new coach. Bates is very passionate for football. "My favorite thing about it is playing under the lights on Friday," Bates said.
Amin Tovai (12) is on our football team as well. Tovai loves being on the football team. He sees the team as his brothers. He has been on the team for four years now. He really enjoys helping everyone reach a common goal at the end of the day. 
Tovai was also very excited to play against Hunter. However, Granger did not end up winning that night, but it was definitely a new learning experience. He knows that Hunter and Granger are both very good teams, so there was definitely competition that night. 
Tovai said that working on little things and focusing on what his team needs to do is a good way to push themselves. Watching videos of old games helps motivate Tovai. He could see what he did wrong and decided to not make the same mistakes again. 
Advice that Tovai has for the incoming football players is to "be committed and come with an open mind." Tovai always went with an open mind ready to play. He encourages players to work as hard as they can. Tovai does not have any shame in saying that our school has only won once. Tovai would not change anything about his team. 
After losing, our team did nothing but work harder. They never let words get to them. A lot of people do not realize it, but the team is golden.