Salesperson Day is in March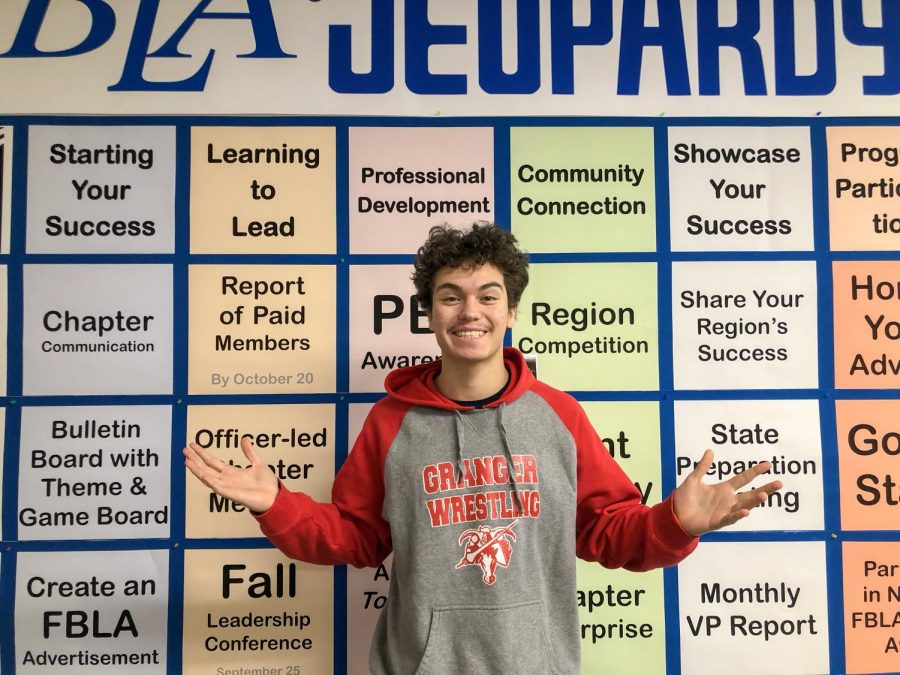 Ivan Siete, Reporter
March 7, 2019
National Salesperson Day falls on the second Friday of every March. It's a day that celebrates the hard work salespeople do and perform. It's a holiday that started in the year 2000 and has been celebrated since.
Sales and salespeople have been going on since bartering cavemen. Selling and buying items goes on every day. Many students are interested in sales and want to know how to become successful at it.
People want to focus and see how they can make students more successful in sales. There are certain courses that students can take to make them more successful in this field. There are methods that will help students become better salespeople. Sometimes it comes naturally to students.
Jett Larson (12) doesn't have a passion for selling, but he has helped his grandma before. He likes that he gets to interact with the customers and make a connection with them. Nonetheless, he recognizes that sales will be an integral part of his life in the future. His passion is theater, and he writes musicals and plays. Eventually, he will have to sell his musicals to people so that he can fund his shows.
Asides from events, items can be sold, too. People make things and sell them in order to make a living. It can be a piece of art, food, or service. However, regardless of having the natural talent to make things, being able to persuade and advertise a product is a skill in and of itself.
Fahim Sediqi (12) is part of the FBLA (Future Business Leaders of America) club at Granger High. Fahim has a passion for business and wants to make a future out of it. At his old job, he got experience in sales. "It was a good introduction to sales, and it opened some doors. I want to become better at it," Sediqi said.
To become a great salesperson, students have to do it over and over again and find their own style. In high school, students can take marketing classes that will help gain more knowledge. Students can start small by selling packs of gum or chocolate bars before moving on to sell bigger products.
Part of learning to become a successful salesperson is coming to understand that rejection is a part of the job. Not everyone will want to buy everything others sell. They can't let this get in the way of their emotions and drive.  Perseverance and determination are thus key to becoming a successful salesperson.
Marketing will help get products out there to the public. Other important factors to consider is what to sell and where to sell it. A helpful tip is first "selling yourself" and then the product. Not literally, rather salespeople should make the customer like them because it will be that much harder to refuse a sale.
Luis Ramirez (12) is in the FBLA (Future Business Leaders of America) club and is vice president of competition. Luis has experience with door-to-door sales. When he's older, he wants to become a real estate investor. Luis has placed in many DECA and FBLA competitions and has even achieved "gold". "To be a successful salesperson you have to learn more techniques through reading and watching videos and then going out and practicing that skill," Ramirez said.
A lot can be learned through the internet. Especially through Youtube, which is free. Many free articles can also be found. There are seminars that students can attend in-person to help them be more successful, too.
Salespeople are everywhere, and they aren't going anywhere anytime soon. On the second Friday of March, people celebrate them for all the hard work they do. Students can get into sales at a very young age and improve from there. If someone is interested in doing sales, they should go out and try it.