After a long wait, mariachi club drops a beat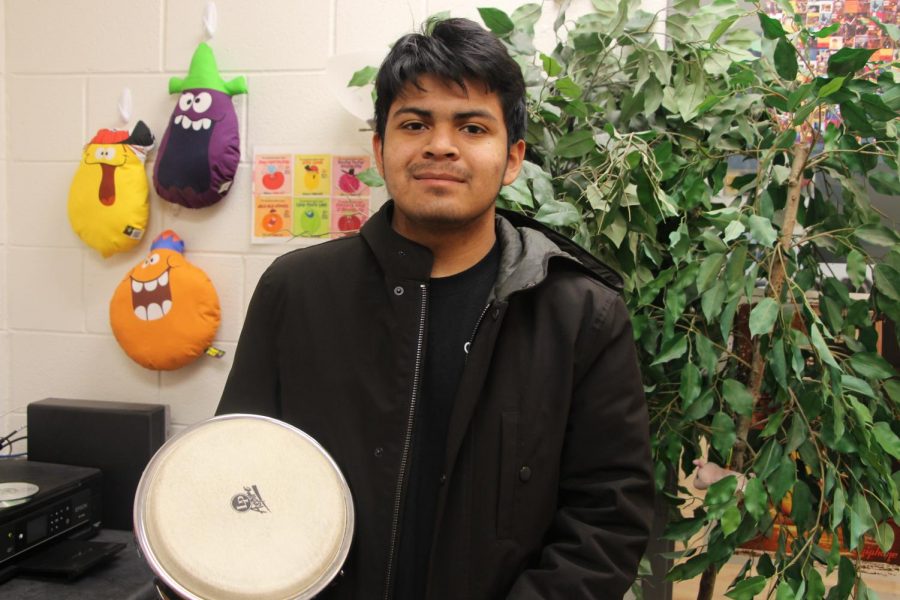 Carlos Salinas, Reporter
January 8, 2019
A MARIACHI club is just starting up at Granger. A traditional mariachi band is generally made out of three main instruments: violin, trumpet, and various types of guitars. But that doesn't mean that members have to be musicians to join the club; non-musicians can also join. If one plays an instrument that isn't of the three, then that instrument can be played, too.
This club has been in development for a while now. "I asked Mr. Moore if he could possibly make arrangements to add a mariachi club to the school. He told me that for the past few years, he's been trying to make it happen. It never did because there was never enough student interest in the club, until now," Esmeralda Treto (10) said.
Treto had to gather enough signatures to be able to approve the club. This wasn't the first time this had happened; almost no one had shown up in the previous years. However, when the meeting was held on November 27, more than 40 people showed up.
Treto is the new and first president of the mariachi club. She says that members of mariachi club should be able to play an instrument, but they can do other things if they cannot play an instrument.
Steven Sanchez (9) joined mariachi with a couple of his friends. He plays trumpet in concert band, as well. "It's going alright so far. I'm excited to learn and perform the music. Most of the club is actually Hispanic, which is cool because we get to explore our culture," Sanchez said.
Sanchez also mentions that members of the club don't only just play their instrument, they sing, too. This could vary from singing together with the group to possibly having solos.
"The club is going really well so far. I like the club members because they all have the same interest as me: mariachi music. The director is really great. I'm a violist in string orchestra. I'd describe the viola as a bigger and better violin," Joshua Hernandez (9) said. Hernandez has been listening to mariachi since he was a child.
"I remember when I was little, my family would take very long road trips across the country. We would always listen to mariachi music the whole way through. It's part of my blood," Hernandez said. Club members are very passionate about mariachi music.
Samir Garcia (10) has been a percussionist since 6th grade, even playing drums at his local church. "My favorite percussion instrument is the snare because it fits well in almost any orchestra or band. Roles haven't been assigned in mariachi club, but I hope I am put to good use," Garcia said.
Garcia hopes to play an instrument that is useful in mariachi, but he wouldn't mind playing a simple shaker. As long as he gets to be a good asset for the band, he's all in.
"Mariachi club helps spread the culture of mariachi music. It's a very different genre of music than any other type of music. We don't have someone to conduct us, so we're forced to play together with our hearts and combine our sounds," Danny Rivera (10) said.
Mariachi club is for everyone, even if a member doesn't play an instrument. Learning about the Hispanic culture and listening to a unique genre of music, while having musicians combine their instruments and voice to create something new, is what mariachi club is about.