The Lady Lancers on the volleyball team trained during the summer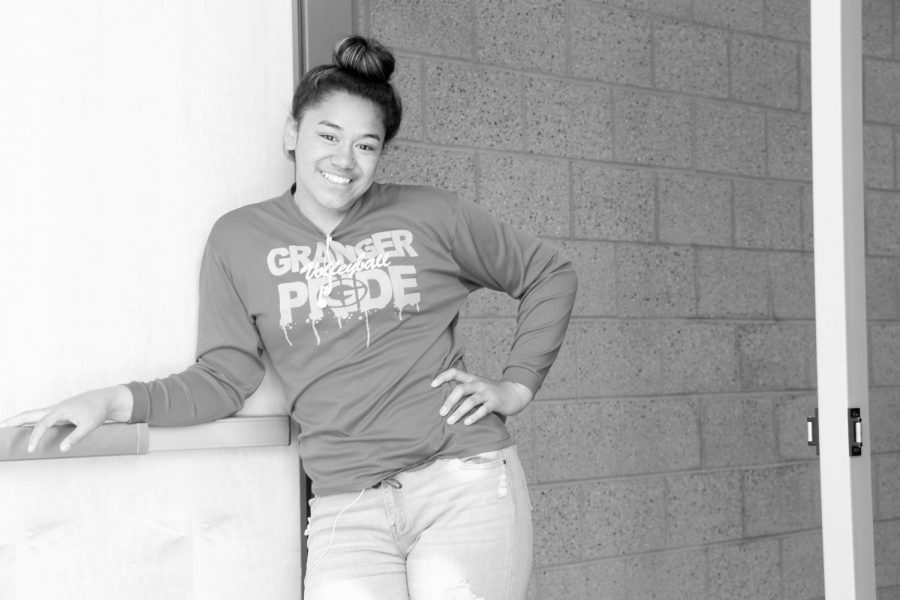 Kalesita Apele, Reporter
October 17, 2018
GRANGER has a wonderful girls volleyball program. Last season was a very successful season for the program: the girls volleyball team took first place in region. The coaches are very well prepared to do it again this upcoming season. "I can't wait to see all the new talent from the girls. All we need to do is work hard and show everyone that we can take region again," coach Kalani Gaspar said.
Being able to play on the Granger volleyball team is an opportunity that should not be missed. "I am so happy and grateful to have played for Granger because it was just an amazing experience. I can't wait for this season," Rebecca Moleni (11) said. Granger is ready to welcome students to participate in the volleyball program.
There a few things that need to be done to prepare for the season. Summer workouts should be expected from the girls playing volleyball. Going to the workouts would be a great time to connect and get close with other athletes and the coaches. Going to workouts can also help girls improve some of their skills. "I am really excited to go to summer workouts. It helps me do better during the season," Nikkia Seiuli (9) said.
Everything being done in the summer, and before season is to prepare players for the challenges in the upcoming season. Girls also use that time to mentally get ready and better themselves as an individual player. "Physical skills are something that help you, but what you really need is a very strong mentality. Once you step on that court, you need to be mentally prepared. You need to tell yourself you can do it and you need to pick yourself up. It is really all in your mind. So, if you don't have the right mindset, it is likely that you won't do the best you can," Coach K said.
Going to practice plays a big part during the volleyball season. "Practice makes permanent–that is one of the many mottos we go by on this team," Moleni said.
It is very important that the girls show up to practice, "Practice is the best time to help the girls get better on the things they need to improve on. It also a good learning experience for the girls, especially the new players on the team," Gaspar said.
Playing for the volleyball team takes a lot of hard work and commitment. So, be ready and prepared to take on a new responsibility of being a member of the girls Granger volleyball team.
All players need to make sure that they are ready to make some sacrifices and do the best they can to execute the plays that are planned. The returning players are excited to meet new girls that want to play this upcoming season. "This season is going to be so much fun, and I am also so excited to make new friends with new players coming in," Julia Taula (11) said.
The volleyball team is ready to proudly welcome anyone who is willing to commit to the team and work hard to be a part of the program. "This year is going to be great and fun. As captain, I will try my very best to make this season one to remember. I want every single player to have a memorable season," Taula said.
"When you make the team, the team is now your family. You must commit and show that you want to be part of the family," Moleni said.