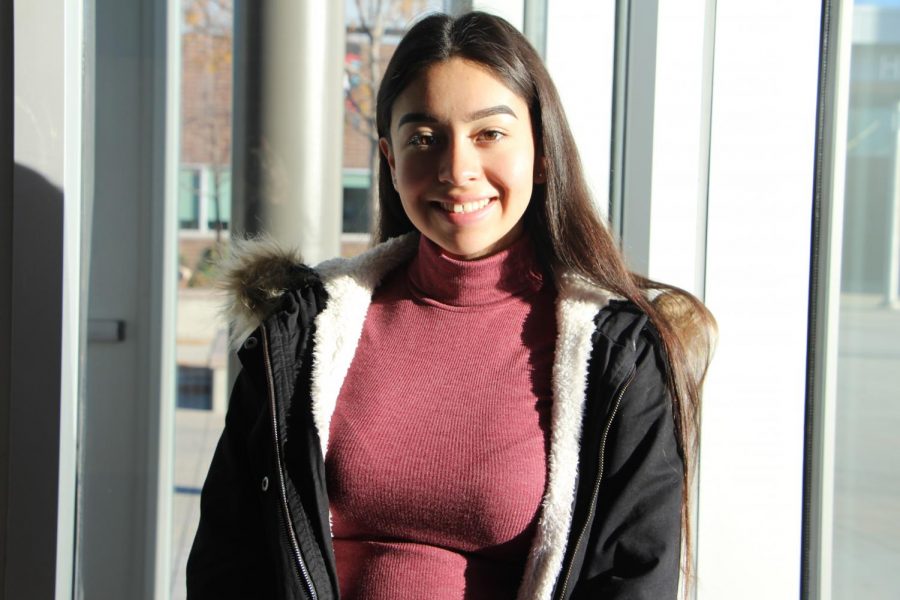 STUDENTS during breaks from school usually stay home with their families. Either they watch TV or spend time with siblings. Many people have family traditions they participate in every year. For some, that is watching movies or taking trips they go on each year.
Others will spend time with family and siblings going shopping and cooking dinner. Some traditions are special, and others are different, but students will always have them.
"I watch movies and in my spare time I do makeup. When I'm with my family, we go out places and watch movies. We either watch funny or scary movies drinking hot chocolate and eggnog. During Thanksgiving I will help out in the kitchen cooking food as family comes over. After they arrive, we watch football. That is a special family tradition we do," Angelica Vasquez (12) said.
"When I'm with siblings, we usually go out shopping. For Christmas, my family and I open one gift on Christmas Eve. Then on Christmas morning, we open the rest of the gifts together," Vasquez said.
Sometimes break is nothing but being alone for some Lancers. They may spend time in their room rather than spending time with family. During this time, people learn a lot about themselves. They may also get the opportunity to do the things they like to do. Many students have certain hobbies and skills they try to be successful at. That being said, being alone during the holidays isn't as bad as some people may think.
Getting out, dressing up, and spending quality time with people is a good use of one's time, too. Family dinners and Christmas gatherings are also a part of the special Christmas experience. Some students spend their break visiting their grandparents and other extended family for the holidays.
"I usually go on cruises, but when I stay at home, I usually watch my nieces. We go swimming and play games. I watch movies, usually 'A Dog's Purpose,' and we eat food. On Thanksgiving, I go to my family's house and we eat food there, or sometimes we go out to eat. For Christmas, I drink lots of hot chocolate," Penny Tonge (12) said.
"On Christmas morning, I sleep well until my dad comes in and sits on me. We go downstairs and open gifts. After, we go to my grandparents' house and visit. When I'm with my grandparents, they will ask questions to catch up. We'll sit in the living room and watch movies. I usually fall asleep," Tonge said.
"We throw a Christmas party and do secret Santa. My family and I also like doing a lot of bowling. I don't spend much time with my siblings, but I do enjoy my Christmas break," Tonge said.
Christmas or Thanksgiving break is not only about the Christmas gifts or the crazy amounts of food. It's the memories you make while on break that mean the most. Sometimes staying at home with family is what makes these holidays special.