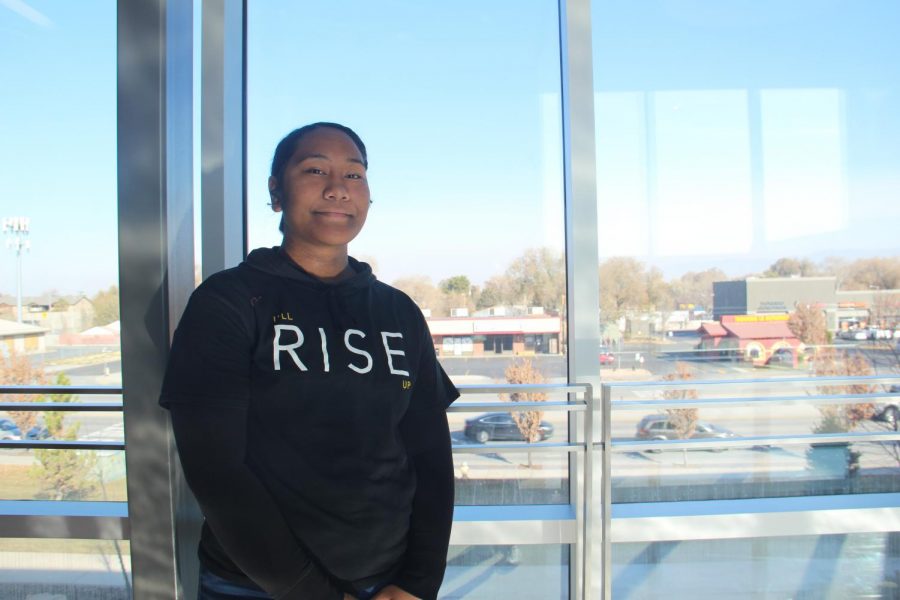 THE WINTER break is near, and Lancers are preparing for one of the largest holiday celebrations: Christmas. Students will be going home and relaxing for almost a full two weeks. Some have decided that the break is a perfect time to leave the state or country for vacation, but there are some Lancers that prefer to stay in town. One of the most popular places to visit here in SLC during winter break is the downtown area.
"It's a tradition to visit the temple every Christmas break, so me and my family can enjoy the lights and plays at the temple," Grace Leota (9) said. Leota and her family enjoy going downtown because it's festive in the month of December. They like to go find restaurants after they see the lights because they are hungry, or they go to City Creek Mall beforehand. Overall, Leota loves going downtown because it's like an actual city that has many places that she can explore during the holiday season.
Though many people go downtown to visit the temple and City Creek Mall, there is much more to do during winter. Families can ice skate at an outdoor rink while the snow comes down and drink hot cocoa after. Lancers can visit bakeries or restaurants that serve noodles. People can go to the planetarium or aquarium with friends or family. Lastly, thrift shopping has become popular over the years and there are many second-hand stores downtown for people who love that aesthetic. There are many opportunities, and some might say that it's almost like a mini New York City.
"For the most part I love staying indoors and drawing while watching the snow cover my neighborhood, but I really like going downtown," Cathy Guiterrez (9) said. Guiterrez likes it because of the lights, she gets fascinated by the Christmas spirit and the decorations. Guiterrez also really enjoys going to restaurants and walking around and enjoying the weather.
Having great snow weather here in Salt Lake City is also a very enjoyable activity. It's very aesthetic to walk around as the snow is falling and having your favorite hot beverage in your hand. Many students agree that the lights and the snowy weather are some of the most enjoyable things about going to downtown Salt Lake. The snowy weather also means that sledding is an option.
Other areas near or in Salt Lake are some of the best places to go sledding. One of the most popular places is the Sugar House park. Some other popular spots are: Peteetneet School in Payson, Rock Canyon Park in Provo, Flat Iron Park in Cottonwood Heights, Mueller Park in Bountiful, and Soldier Hollow in Midway. Sledding is an amazing activity to do during the Christmas break. Lancers get to enjoy the beautiful snow of Utah and slide down a huge hill. Sledding is very fun and exciting activity to do with friends or family.
Other exciting activities are the festival of seas in The Living Planet Aquarium, zoo lights at the Hogle Zoo, festival of trees, and Winterfest in downtown. The festival of seas is where Santa and his elves dive into the full glass exhibit. At the Hogle Zoo there will be Christmas themed lights, and people can take pictures and enjoy watching. For the festival of trees, people decorate their tree and patrons get to walk around in awe of all the Christmas trees. Lasty, Winterfest is an event that lasts six nights and there are many activities and concerts over time, along with celebrating the coming of the new year.